Trump news live: Latest 2020 election updates and polls as president calls Black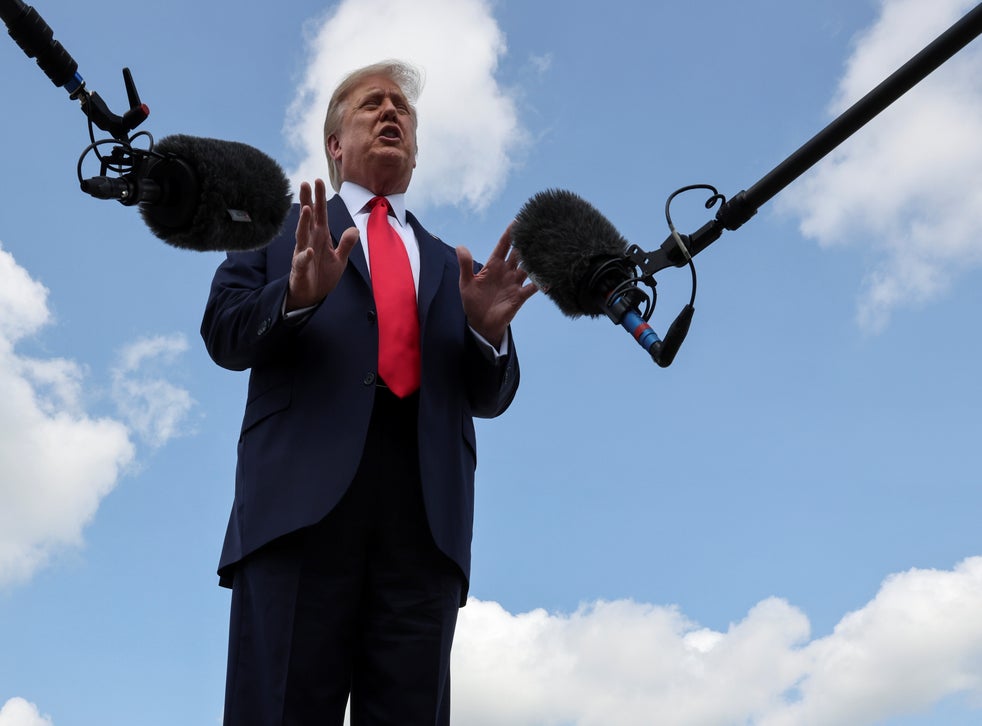 Donald Trump lashed out at Democratic vice presidential nominee Kamala Harris during a campaign rally in North Carolina, saying "nobody likes her" and that it would be an insult if she became the country's first female president. The president also said Ms Harris was spreading anti-vaxxer conspiracy theories that would prevent uptake of a coronavirus vaccine.
The airport campaign stop came after an earlier event in Florida where Mr Trump claimed he is the most environmentally friendly president since Theodore Roosevelt despite taking 74 actions to weaken environmental standards.
Michael Cohen, meanwhile, claimed the president once said "only the blacks" could live in the difficult conditions of Chicago as they drove through a predominantly black neighbourhood. The allegations came after Mr Trump repeated attacks on Black Lives Matter supporters as "thugs" and "anarchists" on Tuesday.
As the postmaster general faces a congressional investigation over his former company allegedly making contributions to GOP candidates, Mr Trump said he would spend his own money on his re-election campaign.
It's a campaign the president appeared to predict would end in a landslide win in November after he shared a poll on Twitter showing the his approval ratings among Black voters rising to 45 per cent – in contrast to most other polling.  
Elsewhere, the widower of former Joe Scarborough staffer Lori Klausutis condemned Donald Trump for spreading conspiracy theories about his wife's death in 2001, saying "it's just inhuman".
Please allow a moment for our liveblog to load


Read More: Trump news live: Latest 2020 election updates and polls as president calls Black