Married at First Sight star Amber Bowles—a 27-year-old teacher living in Charlotte, North Carolina—had a notoriously tumultuous, and short-lived, marriage with Matt Gwynne, the former basketball player she married on season 9 of the Lifetime show.
But while Matt and Amber didn't stay together past Decision Day, she has been open in numerous interviews about Matt's alleged refusal to sign the divorce papers. Recently, in a YouTube interview with her Married at First Sight castmate Elizabeth Bice (married to Jamie Thompson), Amber claimed that she and Matt would finally be officially divorced in Sept. 2020.
In a Sept. 3 interview with Alice Cash—the Marketing Manager for Jubilance for PMS, a natural supplement—for Jubilance's weekly YouTube show, Weekly Woman, Amber revealed more behind-the-scenes details about the Married at First Sight casting process, her marriage to Matt, and how she thinks of her reality TV experience now.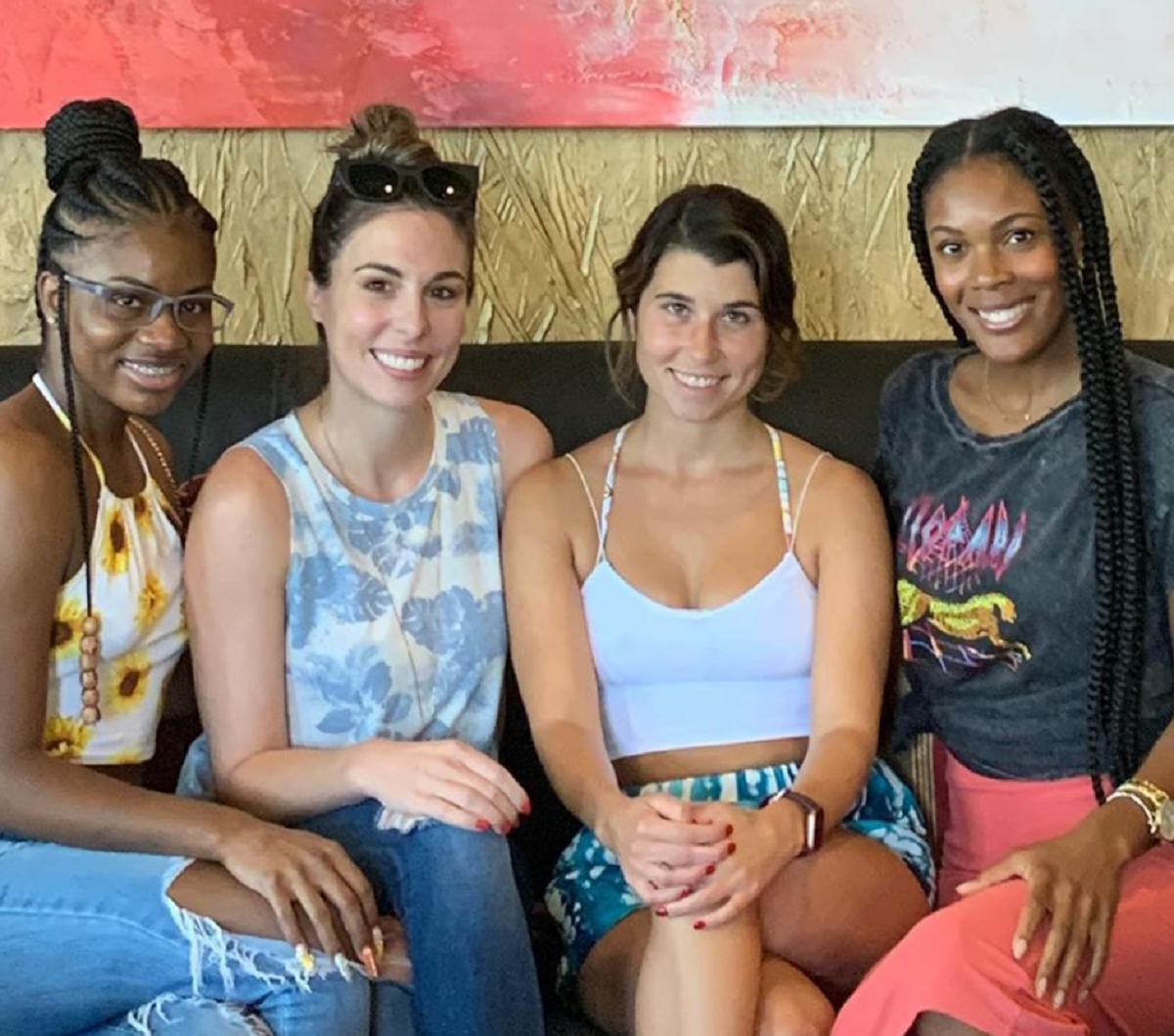 Amber explained the 'Married at First Sight' casting process
After revealing that she was still working as a teacher in Charlotte—and ready to teach in person, with precautions, amid the COVID-19 crisis—Amber went on to tell Alice what had made her so interested in appearing on Married at First Sight to begin with.
After watching several seasons of the show, Amber said she "fell in love" with Ashley Petta and Anthony D'Amico on season 5.
"They had such a love story, and to me, it just looked like both people were putting in an equal amount of effort," Amber gushed. "So I was like, wow, Married at First Sight really works when each person is putting in 100%."
So, when Amber's friend suggested that she audition for the show in North Carolina, she couldn't pass up the chance at love.
But the process was a lot more difficult than Amber had anticipated. First, the would-be cast members started with a 61-question questionnaire. If they got past that step, each potential candidate had a Skype interview with one of the producers.
After that, Amber told Alice, things got even more involved. Each potential participant underwent a series of workshops, including psych evaluations, background checks, and a 350-question survey. Potential contestants were asked about everything from how they felt about sex and future children to parenting, relationship dynamics, money, and fitness.
According to Amber, Married at First Sight experts tended to match people whose values aligned in eight key areas of their lives. But sometimes, they went with the "opposites attract" model of pairing couples instead.
"In certain areas, they're trying to find someone to complement you," Amber told Alice, "and in certain areas, they're trying to find someone to support you."
RELATED: This Is The Absolute Wildest Couple From 'Married at First Sight'
The North Carolina teacher claimed that Matt said he didn't believe in love
The Lifetime application was so overwhelming, Amber explained, that she couldn't believe anyone would undergo such an arduous process without having entirely sincere intentions.
"I was like, 'No guy would waste their time doing this if they didn't want to get married,'" the Married at First Sight star said. "This show is not for the faint of heart."
That's partly why Amber was so shocked when she discovered that Matt's heart wasn't fully in it when it came to their marriage. She was taken aback that anyone would go through so much work just to refuse to give it their best shot.
"Why would you waste your own time, much less someone else's time?" Amber mused.
The North Carolina teacher even claimed that Matt didn't believe in love as an abstract concept, much less as something that could truly be achieved in eight weeks on a reality TV show.
"Matt and I ended up having a talk where he basically ended up saying he doesn't even believe in the concept of love," Amber told the interviewer incredulously. "He doesn't believe you can love someone."
Shocked by Amber's claim, Alice wondered why Matt agreed to appear on Married at First Sight to begin with.
"I mean, I think he regrets doing it," Amber replied, suggesting that Matt probably ended up not being too sure of the answer to that question himself.
RELATED: 'Married at First Sight': Amber Bowles Tells Elizabeth Bice She Will Finally Be 'Officially Divorced' From Matt Gwynne Soon, Claims He's Dating At Least Two Women
Matt's ex considers the show a 'learning experience'
Despite the fact that her marriage ended up being such a struggle, Amber said she had ultimately become a stronger and better person through her experience on Lifetime.


Read More: Amber Bowles Claims That Matt Gwynne 'Doesn't Believe in the Concept of Love'